You may have seen this eyeliner before! It's a bestselling item from Holika Holika. I know there are many reviews out there already but I think what I have to say is a bit different from what others have said before me. :)

This review is kindly sponsored by Honest Skin. Thank you Honest Skin!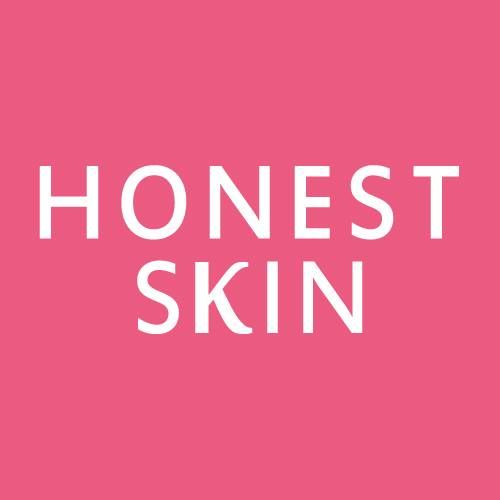 --------------------




Brand: Holika Holika
Name: Jewel-light Waterproof Eyeliner #10 Chocolate Citrine
Amount: 2.2g
Actual Weight: 7.8g
Price in Korea: 4,900KRW
Price on Honest Skin: $6.00 (Click here)


It's encased in plastic, but you sharpen it like a regular pencil.


As you can see the two o's have rubbed off:

It actually came like that, and no more has rubbed off since then. The writing doesn't rub off easily.
Overall, it's a cool, dark brown. It can also be milk brown if I apply gently. When I actually wear it on my eyes, it basically just looks like a soft black. The finish is matte.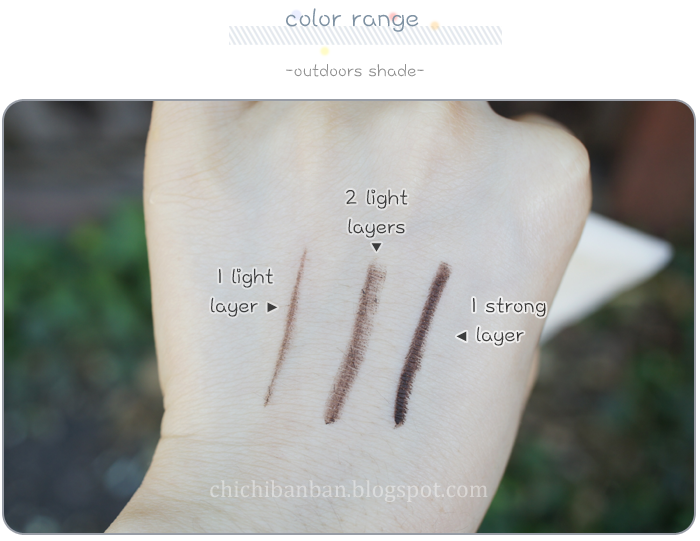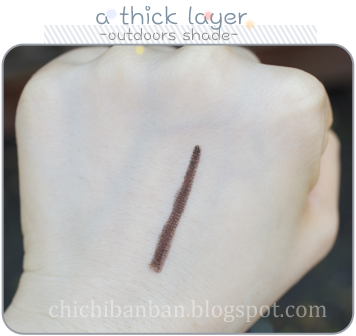 When I draw a thick layer on the back of my hand (see right), it feels smooth—not quite creamy, but smooth. ►



But here's the thing. When it comes my actual eyelid: First, I don't press that hard. I try to be gentle. Secondly, my eyelids are not as smooth as my hand. The skin is thinner, and I have fine lines and creases from blinking. And third, my eyeballs are round, not flat like my hand.
So in terms of actually applying it on my
eyelid
, I don't press nearly as hard, and consequently, the texture fares quite different. It doesn't feel smooth or creamy. There's a lot of tug, and it almost feels like a light scraping. It applies unevenly and tends to form little clumps:

It goes on slightly smoother on my lower eyelids, but the problem with clumps/unevenness still applies. Strangely enough, this doesn't happen all the time! Sometimes it goes on smoothly. Then a few strokes later it feels dry and doesn't apply evenly. After a few more strokes it's smooth again. It also seems smoother when I
don't
use primer, seeing as primer makes my eyelids stickier.
Now it is smoother and more consistent if I press hard, though I still wouldn't call it creamy. And pressing harder also requires me to hold my eyelids taut for the strong tug.
I unfortunately can't explain why it's different between my hands and eyelids, but that's why I'm including observations for both!

Again, I experienced a bit of discrepancy here between my hands and eyelids.
I. On my hand:
It tests
very
waterproof and smudgeproof on the back of my hand: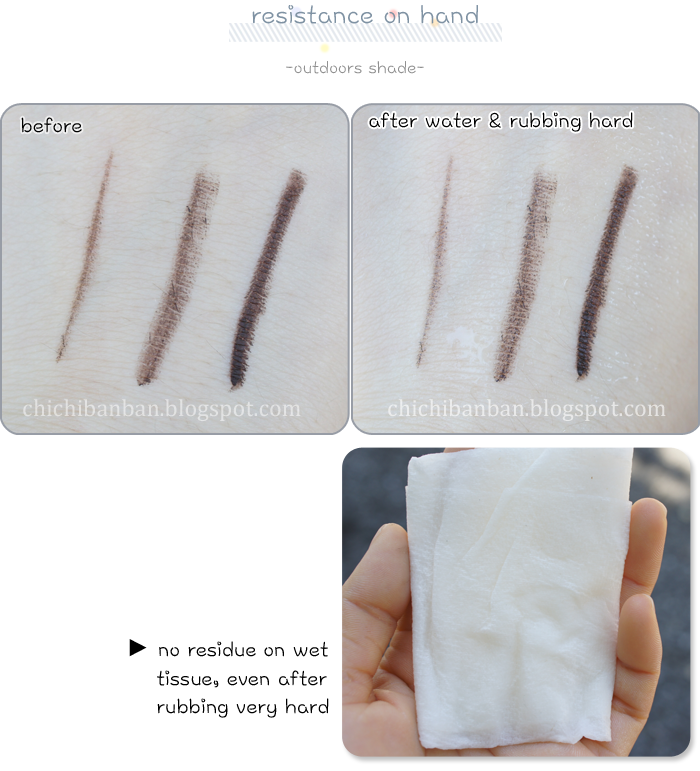 II. My Eyelids (rubbing only):
On my eyes it still rubs off some, even after letting it settle. It doesn't rub off a lot, just a little each time. Here I rubbed a little more than I would irl: (FYI: My eyelids are a little oily, but not overly so.)
III. My Eyelids (water and then rubbing):
As for water, water alone doesn't cause it to smudge. It's mostly the rubbing. Here I've poured water on my eye, followed by rubbing: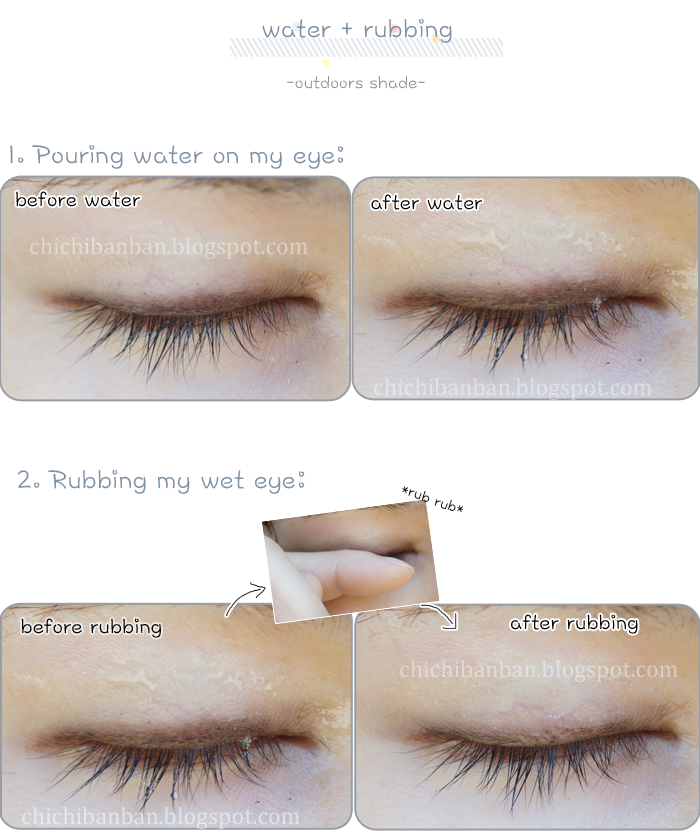 Here's how it lasted on my eyelids on a typical day. Throughout the day I sometimes scratched my eyelids—because eyes get itchy, right?—but I did so gently. I also dabbed away some tears after yawning. Almost every time I touched my eyelids (especially when I had tears), I'd see a little eyeliner on my finger: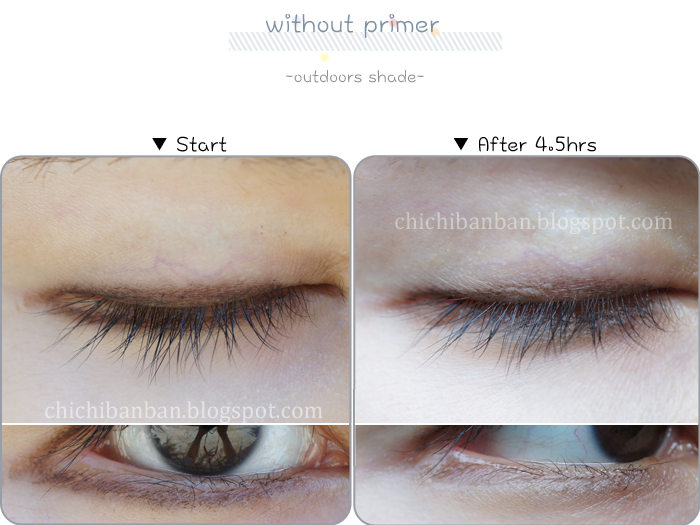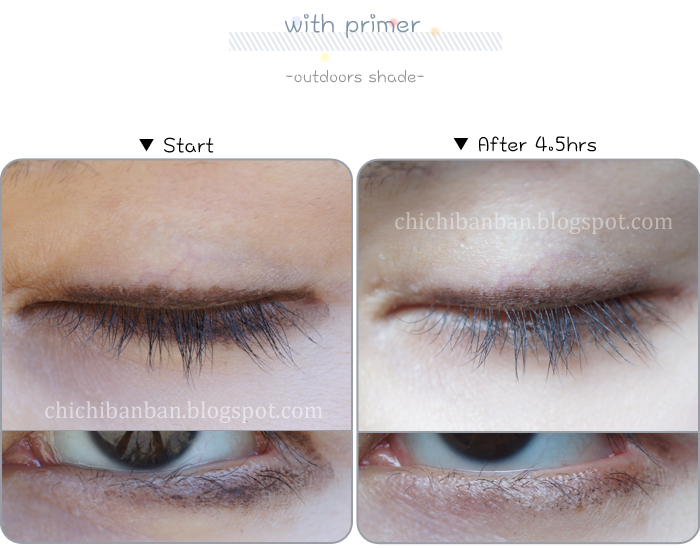 To summarize:
Overall, the eyeliner is still there and definitely visible, but much of the vividness has faded. The little clumps from the uneven application (see "with primer") are also gone.

Honestly, I wonder if mine was a dud, considering that this is a popular product and bestseller for Holika Holika. But as it is, this is not my favorite eyeliner, and I wouldn't buy this myself. However, the other colors in the series could be different! And I will also warn you that I am not an avid pencil user. Who knows, I could just REALLY suck at using pencils! (Though I can't imagine being that far off...)
Thank you again Honest Skin!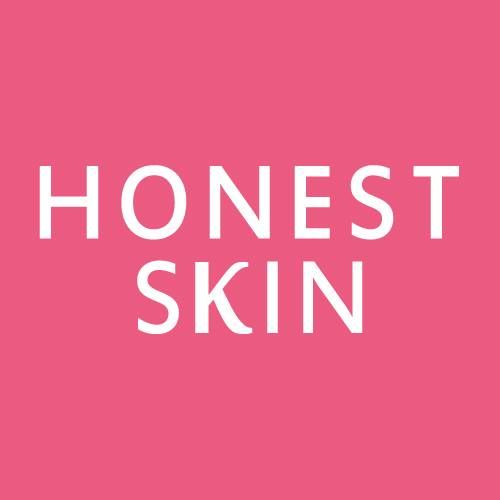 Has anyone else tried this pencil eyeliner? What were your experiences? Please share below!