These lenses are a true blue—not navy blue, not turquoise, just blue. They're large, vivid, and comfy. They'd be perfect for cosplay or cartoony looks!
These lenses were generously sponsored by
Special Lens
. Thank you Special Lens!




--------------------





Brand: Premium Gem Blue
Diameter: : 14.5mm
Water Content: 55%
Price: $21.95


Link here



The lenses came in a little plastic container: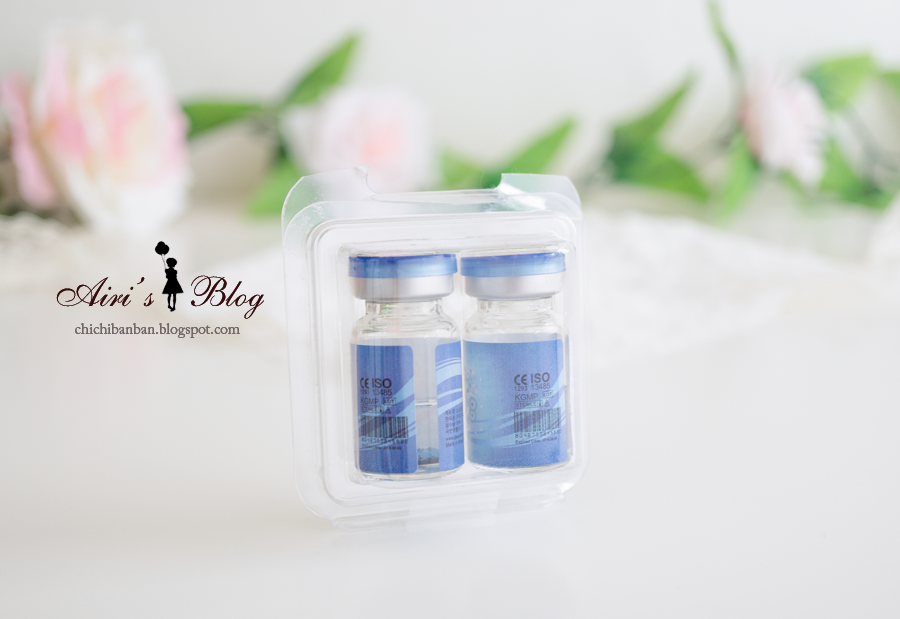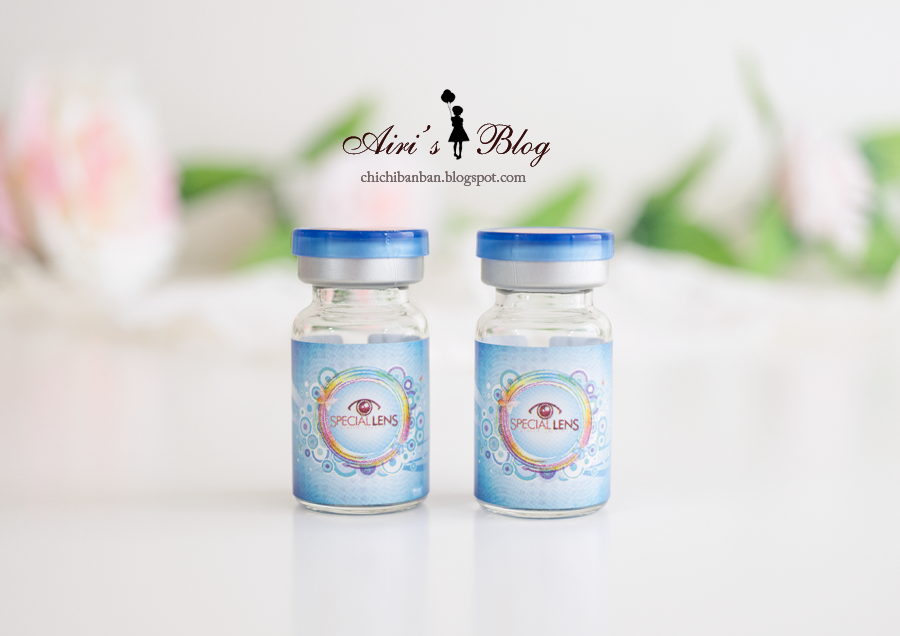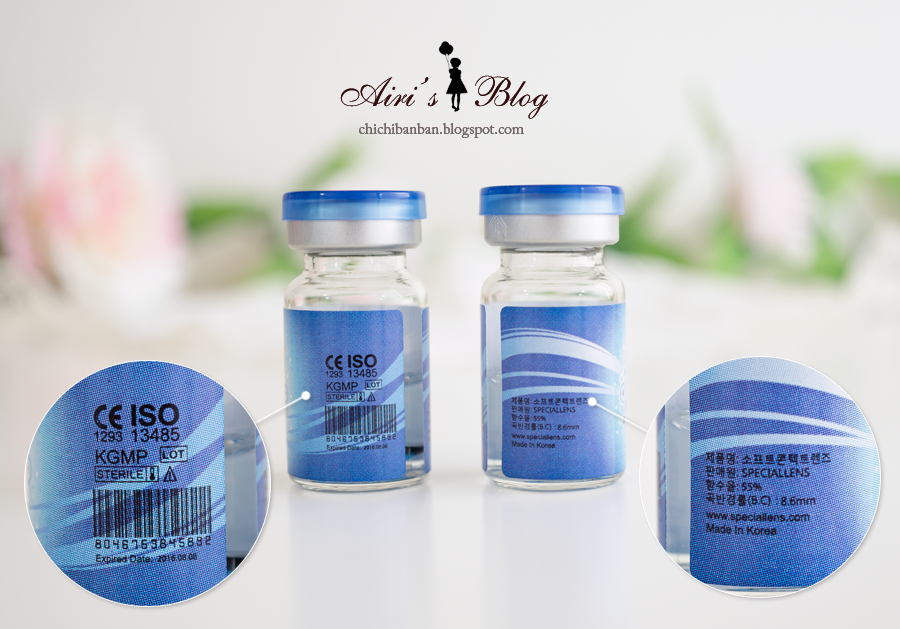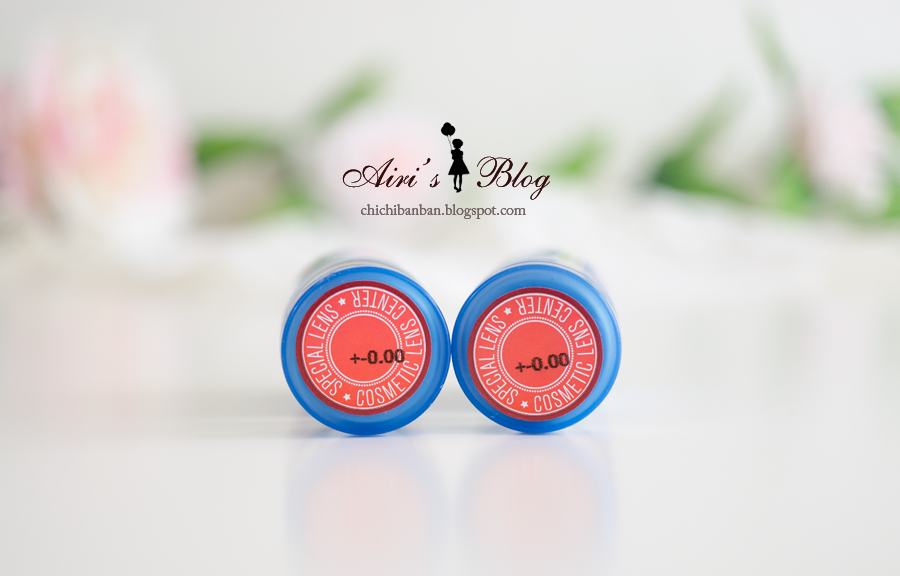 (The following 2 paragraphs are copied and pasted from my previous review.)
If you notice, the vial packaging is actually by Special Lens. The sales rep at Special Lens explained to me that they simply repackage the lenses with their own design. Here's what she said:
"All contact lenses are OEM lenses. Manufacturer only produced the contact lenses, they do not marketing it. We're wholesaler that ordered large number of contact lenses directly from the manufacturer, so they allowed us to have our own brand name on it as well as packaging."
Here's what it looks like:
natural window light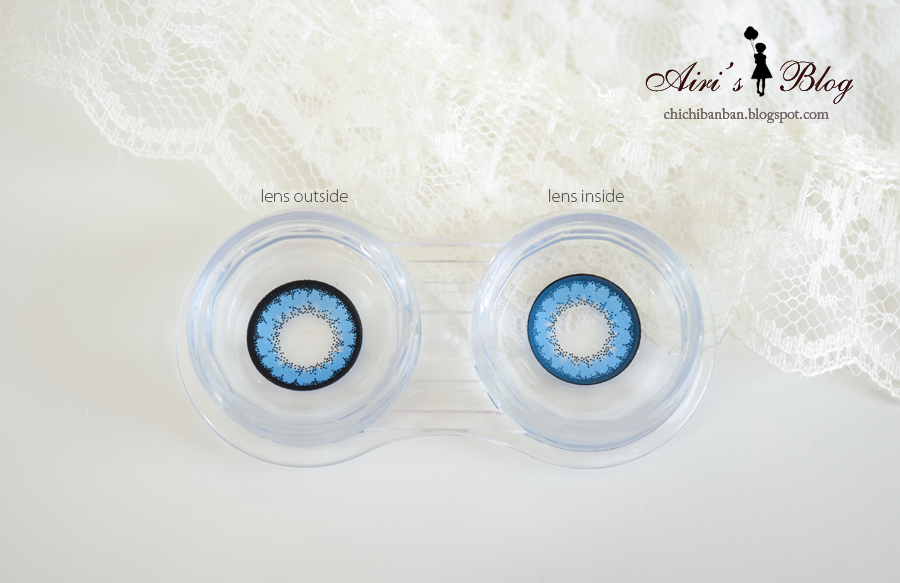 The lenses themselves are somewhat light blue. There is a slight white layer on the back of the lens:
Closeup: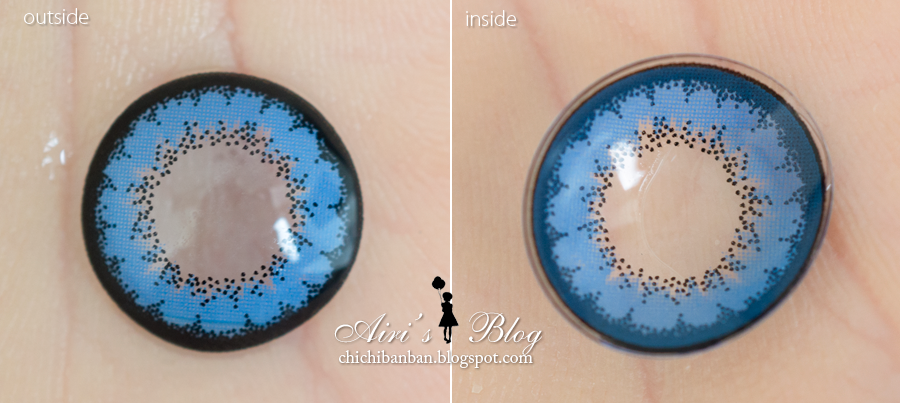 For lens newbies, this whiteness helps cancel out your eye color. I have dark eyes, so the lenses show up on me as medium blue. But it's likely different for people with light eyes. Here's how they look on me: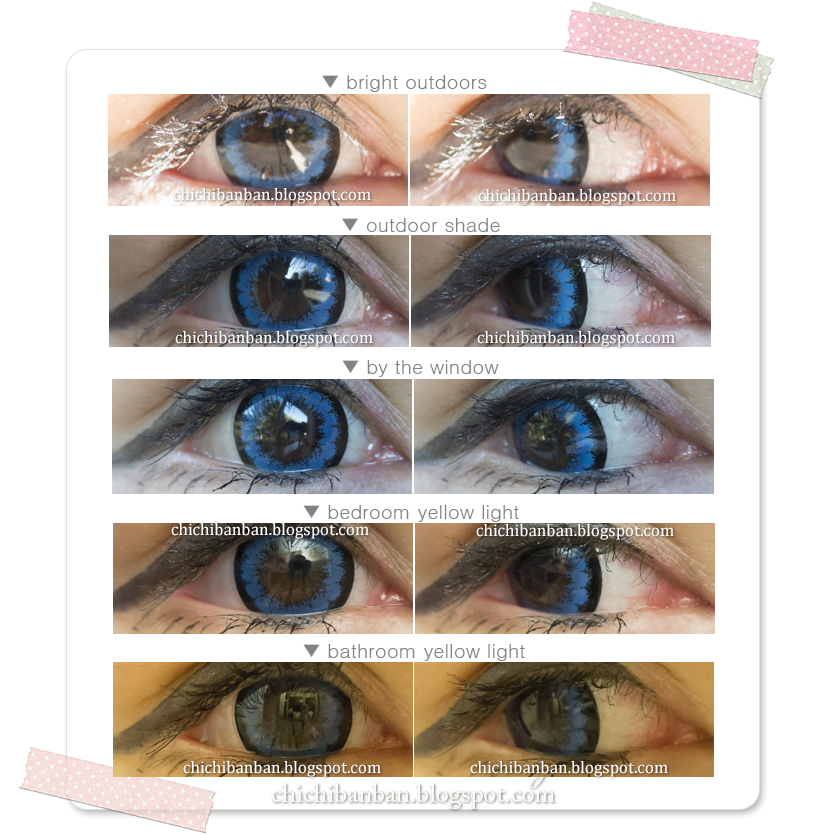 Extra notes:
In dim light, the lenses look dark blue. They're not quite navy blue since that's a different hue, but they're dark blue! In ample or bright light (such as outdoors or in well-lit buildings), they are a vibrant medium blue—so neither dark blue nor light blue. The blue color is obvious and undeniable, even on my dark eyes. And when I look to the side, they look even lighter (because my pupil is not in the way.) As for the design details, they are somewhat noticeable from a normal talking distance, but one would also have to be paying attention.
Comfy! The lenses are pretty thin, although I wouldn't say they're
very
thin: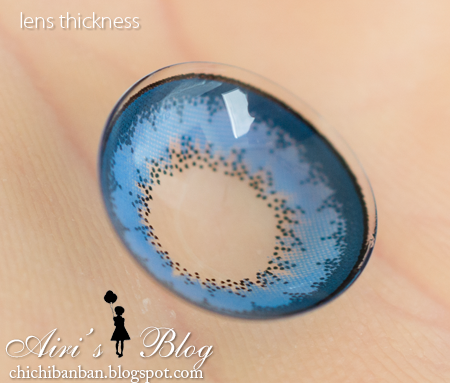 These are in the comfortable range for 14.5mm circle lenses, but not to the point that I don't feel anything. Nonetheless, they're still much more comfortable than many other lenses I've tried and are easily doable for a day out shopping.
Details:
When I insert them, it feels slightly uncomfortable, although it only lasts a few minutes. Afterwards, my vision is mostly clear (about 720p on a 1080p scale.) It occasionally gets a blurry around the edges, but I reckon that's because the lens color is blocking the edges of my iris. After about 3 hours, my eyes begin to feel tired; however, I don't feel any scraping or sharp stinging like I do with many others lenses.
They're enlarging, vivid, and comfy. I think they're an all-around good pair of lenses! They're not the mooost comfortable lenses I've tried, but pretty up there, especially considering they don't scrape or like a lot of other lenses do. I also have sensitive eyes in general, so I wouldn't be surprised if other girls felt nothing with these lenses. And gosh, they're so so blue! I would recommend these for anyone who wants a vivid, cartoonish blue look. :)

For reference, these photos were taken outside around 4pm. The sun was beginning to set.


1



2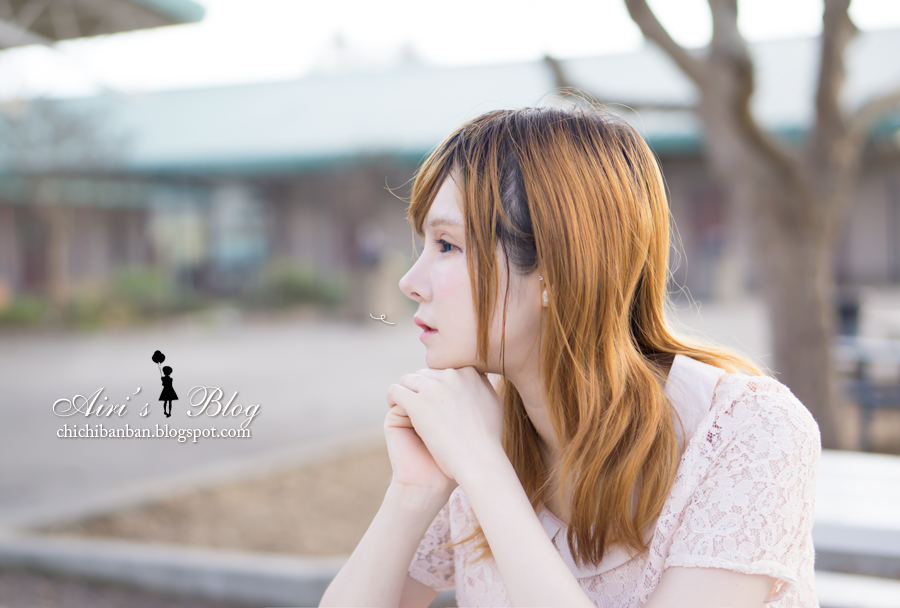 3



4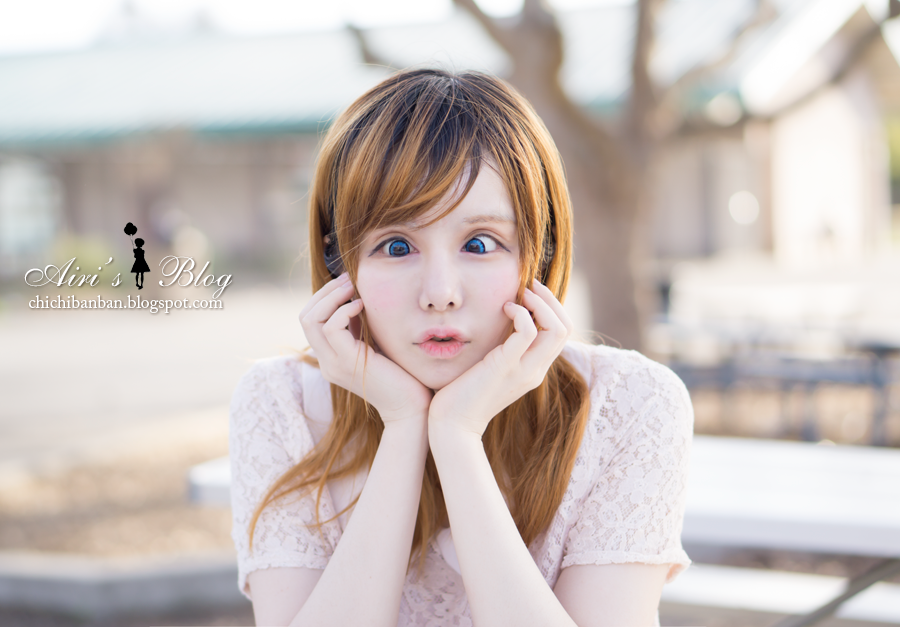 --------------------



Thank you again to Special Lens for making these this review and these photos possible! You can browse the rest of their Premium Gem series here:



▼ ▼ ▼



Thank you for reading! As always, let me know if you have any questions regarding my experiences~ ^^