Sheet masks are a ubiquitous part of Asian skincare. They're awesome, but there seems to be some challenges (namely two) that every girl faces with them. So here are my tips on how to make the most of your sheet mask!

Problem:
Have you ever been excited to take out a nice, juicy mask...only to have it DRIP ALL OVER THE FLOOR?!
Or, you get the opposite situation: when you're desperately trying to get
every. last. drop of serum out
of the package. So there you go, cramming your fist inside, jamming your fingers into the corners, wiggling them around frantically…
The point is, it's really hard to get all the serum where we want it! ...But there's a simple solution!
Airi's Solution:
Don't tear the package; cut it!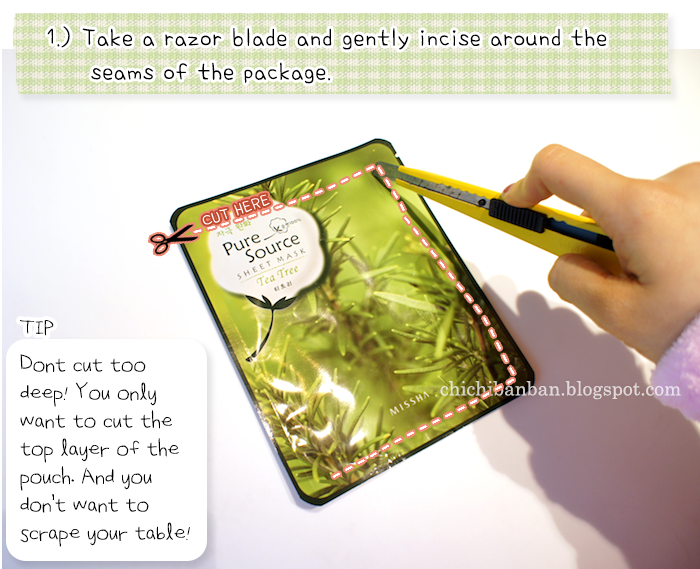 This is good because now you have
full access
to the mask. And if the mask drips when you pick it up, it'll just drip onto the pouch: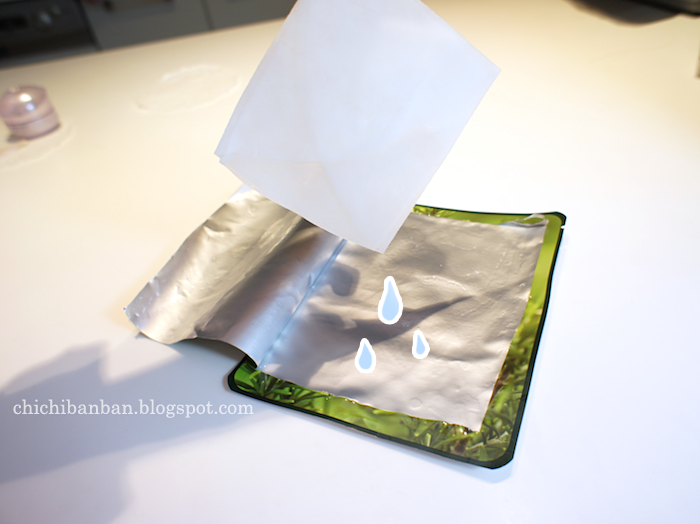 Let's not forget you also have full access to the
serum
as well! Now you can easily scoop up all that extra serum with your hands: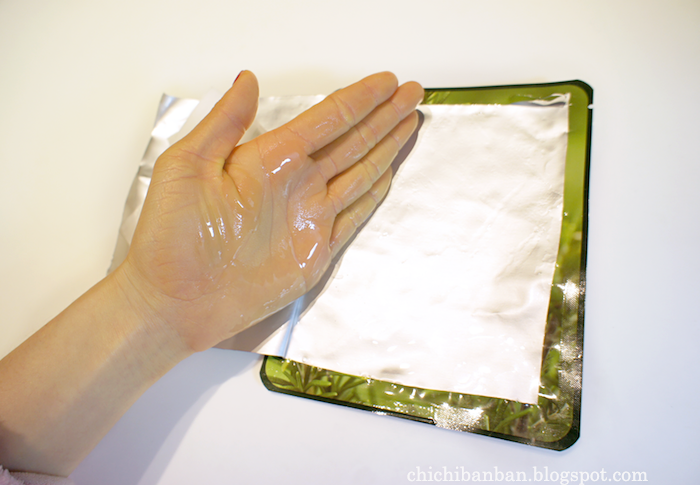 Or, you can do what I do: just smear the whole pouch on your face! XD
Alternatively, if you don't have a razor, you can use scissors and just cut along the edges. I'd still recommend a razor blade though. With scissors, the serum still has a possibility of leaking out the sides (because you're cutting both layers of the package, not just the top layer.)

Problem:
I see a lot of pictures of girls using masks online. (See
here
.) But one thing I notice is that they often have lots of air pockets! What's the point of a mask if it's not touching your skin? Some companies seriously need a lesson in facial proportions, but until then…
Airi's Solution:
Tailor it!
Part 1: Air Pockets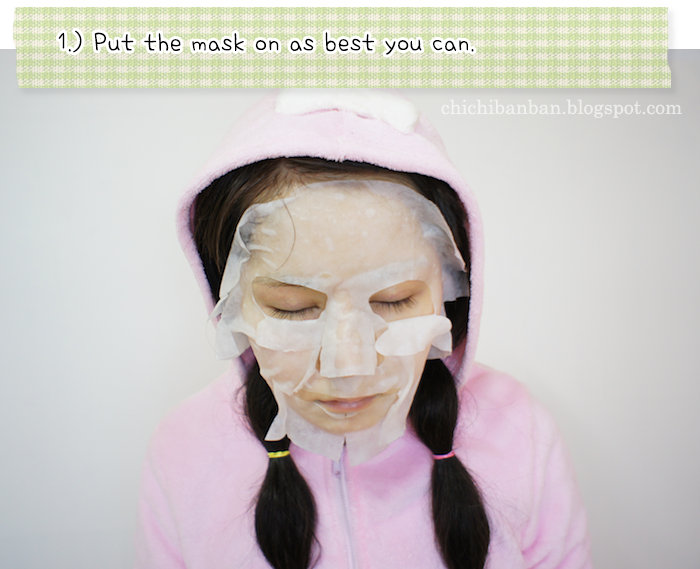 As you can see, it fits pretty badly. I tried my best, but it's hard to wrap the mask around my nose bridge area. And there's also a lot of slack around my mouth, so my cheek area is very crinkly: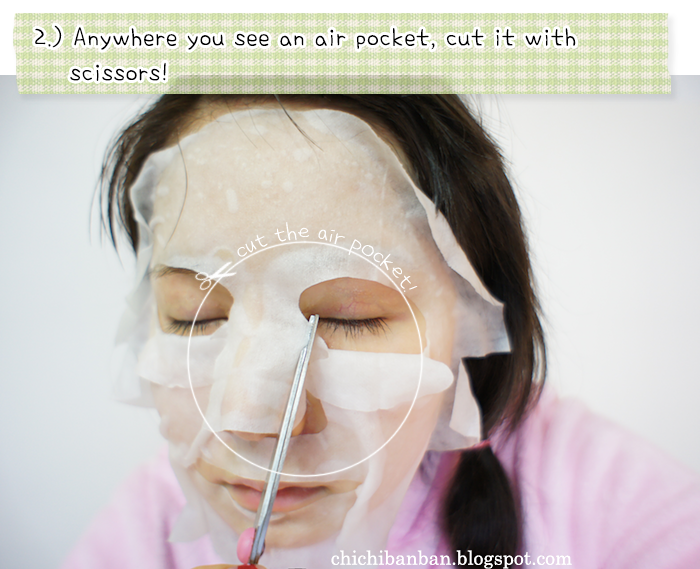 This will separate the pocket into two flaps, and allow you to press the mask flat against your skin: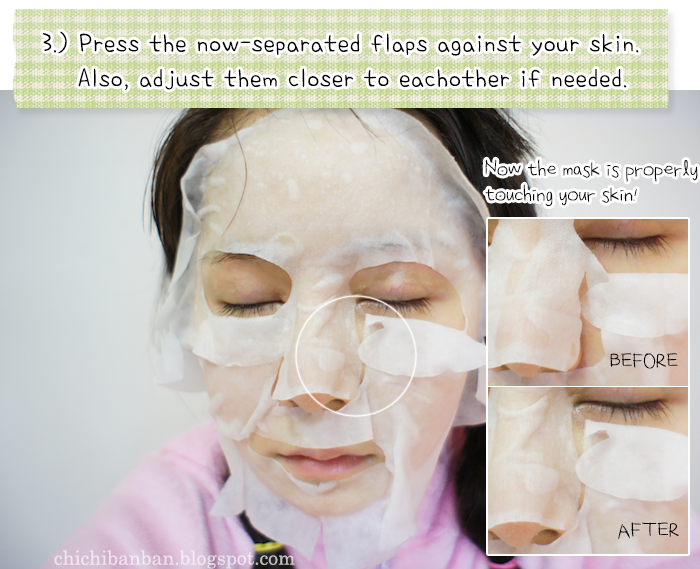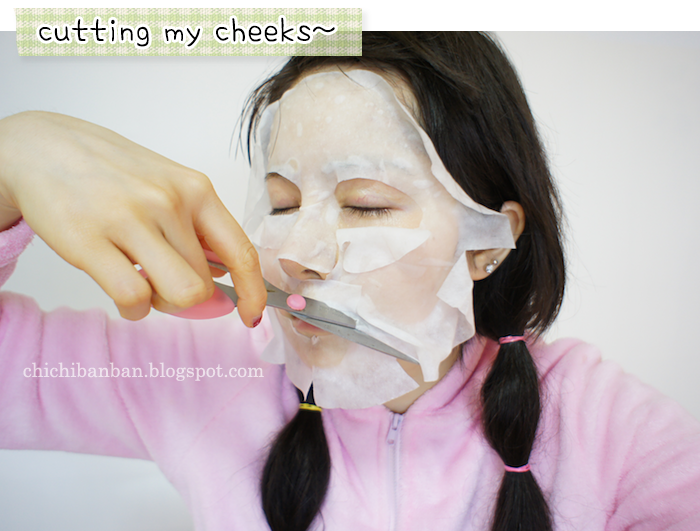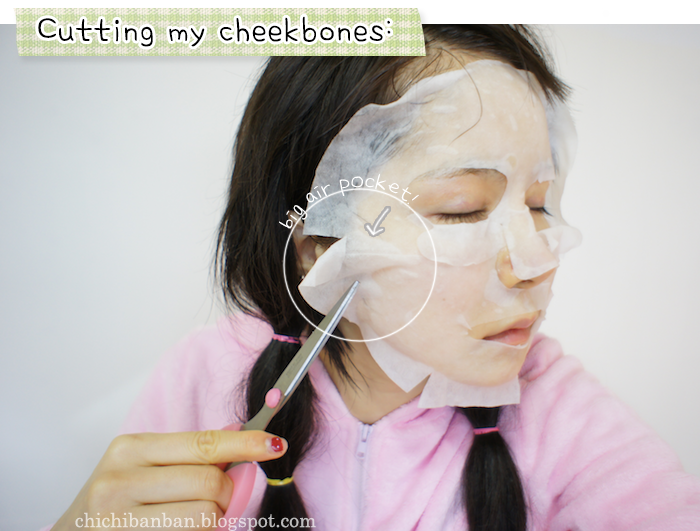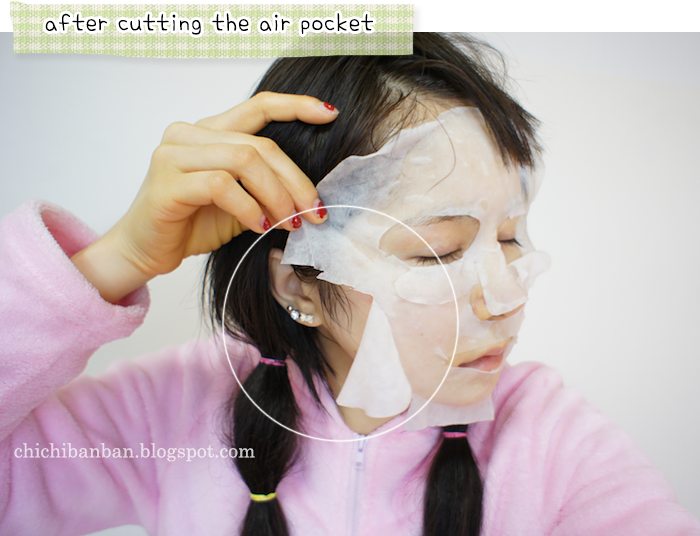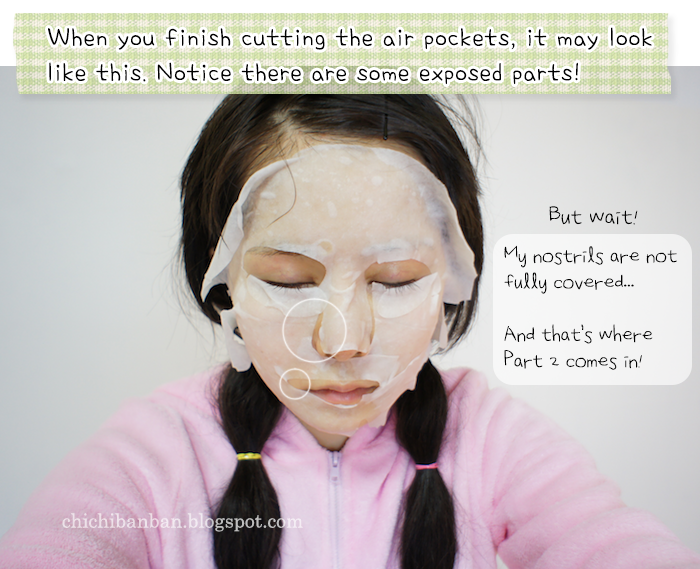 Part 2: Extra slack
I'm betting most of you girls are like me and get extra slack around their cheeks, jawline, and sometimes the upper lip. So here's what we do: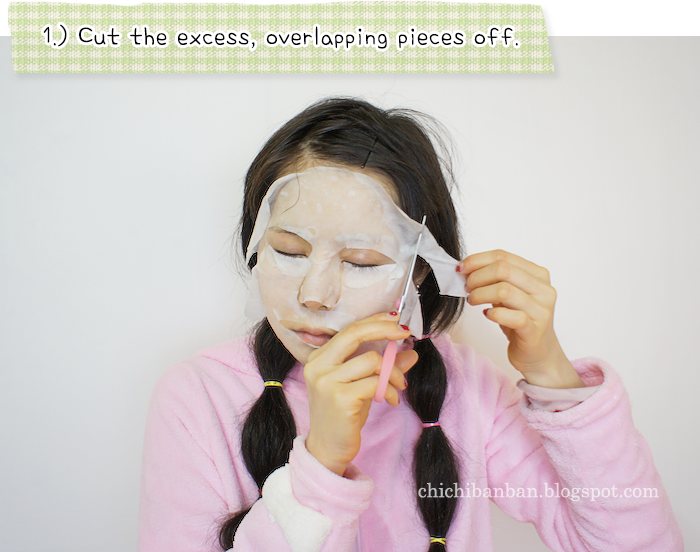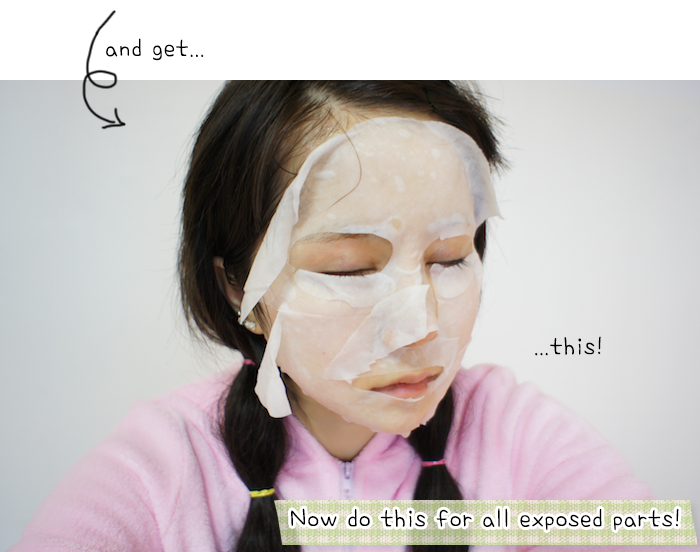 And when you're done...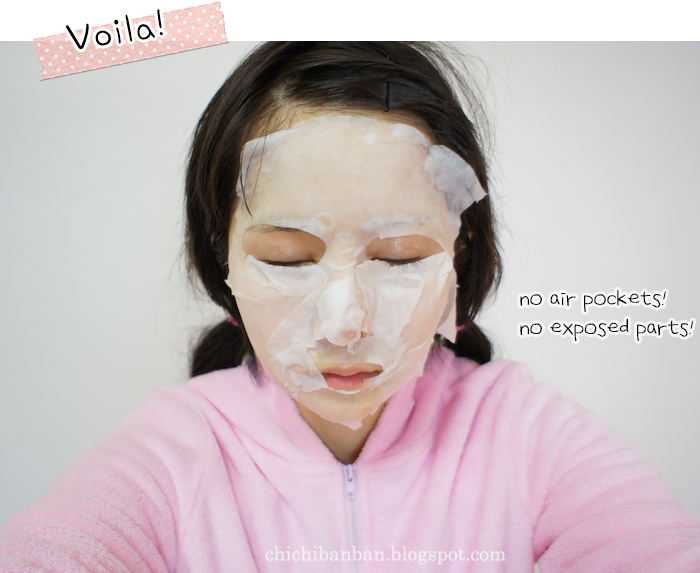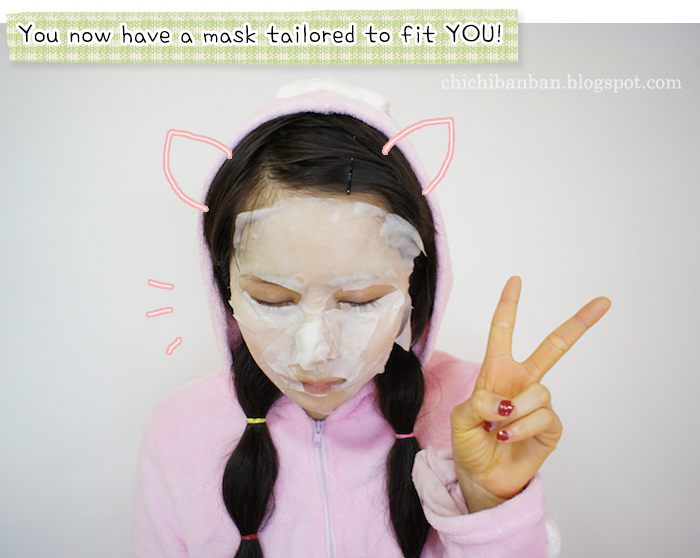 I hope you can see the difference! In the after photo, the mask wraps around my face much better~ It may seem like a hassle, but it's really not! All it really is is just just "cut & press, cut & press." It takes me only a minute!
Happy masking!